Welcome to the Best Beauty Salon in Mumbai & Best Makeup Institute in India
Your smile is the best makeup you wear, they say. But ever wonder, how would your smile look great on you if you have dull skin, rough hair and all the unwanted patches of your busy life? Never mind! Here comes the magic touch of the matchless name in the world of beauty. Farita Beauty Salon and Academy is the best beauty salon in Mumbai that has been imparting new perspectives to the women's grace since 1974.
At Farita's Salon, we believe that if a smile is the best makeup on a face, healthy skin and a well-maintained appearance are the best amplifiers to that makeup. Hence, be it your wedding makeup or regular beauty care or quest for being a well-trained professional makeup artist, we provide a comprehensive solution to all your beauty and related career needs. Yes! Besides being the leading salon in the glamour world, Farita Beauty Salon and Academy is also the best makeup institute in India. Visit us today and experience the reflections of perfection from within.
Testimonials
The only parlour I trust from my college days. Excellent in cleanliness, good service and very friendly staff, above all  a very homely atmosphere. Always recommend to my friends.
Raheela is very professional and knowledge about cosmetics. She can recommend brands and colors that are right for you. She excels in professional application skills. I was absolutely pleased with my makeup. It was a gorgeous bridal and I had not even taken a trial so u can blindly trust Raheela even on one of the amazing and important days of your life. it was flawless at the end of a long night of dancing ! Thank you Christine for the lovely Hairdo.

I highly recommend her services!
This course has helped me grow as a makeup artist. It was a wonderful experience working with Raheela Mam who was my guiding star and taught me some amazing techniques in bridal, fashion, and SFX makeup.
Learn More About Makeup Courses at The Best Makeup Institute in India and Reach Out to the Best Beauty Salon in Mumbai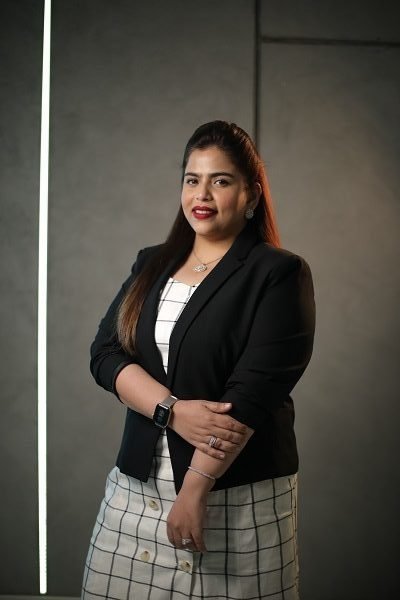 Mrs Raheela.
Farita – Top Salon and Best Makeup Institute in India
Meet Mrs Raheela, the most celebrated Makeup Artist and the Educational & Technical Director of the best beauty salon & makeup institute in India, Farita Salon and Makeup Academy.
Raheela is the heir of the most successful makeup queens in the town, Farida and Rita, the founders of Farita's Salon. Naturally, makeup entered into Raheela's life at a very early age. She has been a keen admirer of makeup and beauty. That's why, after securing a Master's Degree in Clinical Nutrition and Dietetics, a U-turn took her into the glamour world. She has acquired a formal training of makeup all from the renowned international beauty trainers and instructors from Dubai, Thailand, Europe, Paris and a number of places and made the prestigious Farita's Salon her sanctuary.
Throughout these years Raheela gained plenty of global exposure by assisting eminent makeup artists and observing the industry with a keen and curious eye. This has helped Raheela to develop a unique sense of style of her own and ensure a prosperous expansion of the legacy of Farita's Salon. Hence, with her level of industry experience and magic touch, she ensures you a graceful yet natural look for any of your occasions that will exceed your expectations, always!